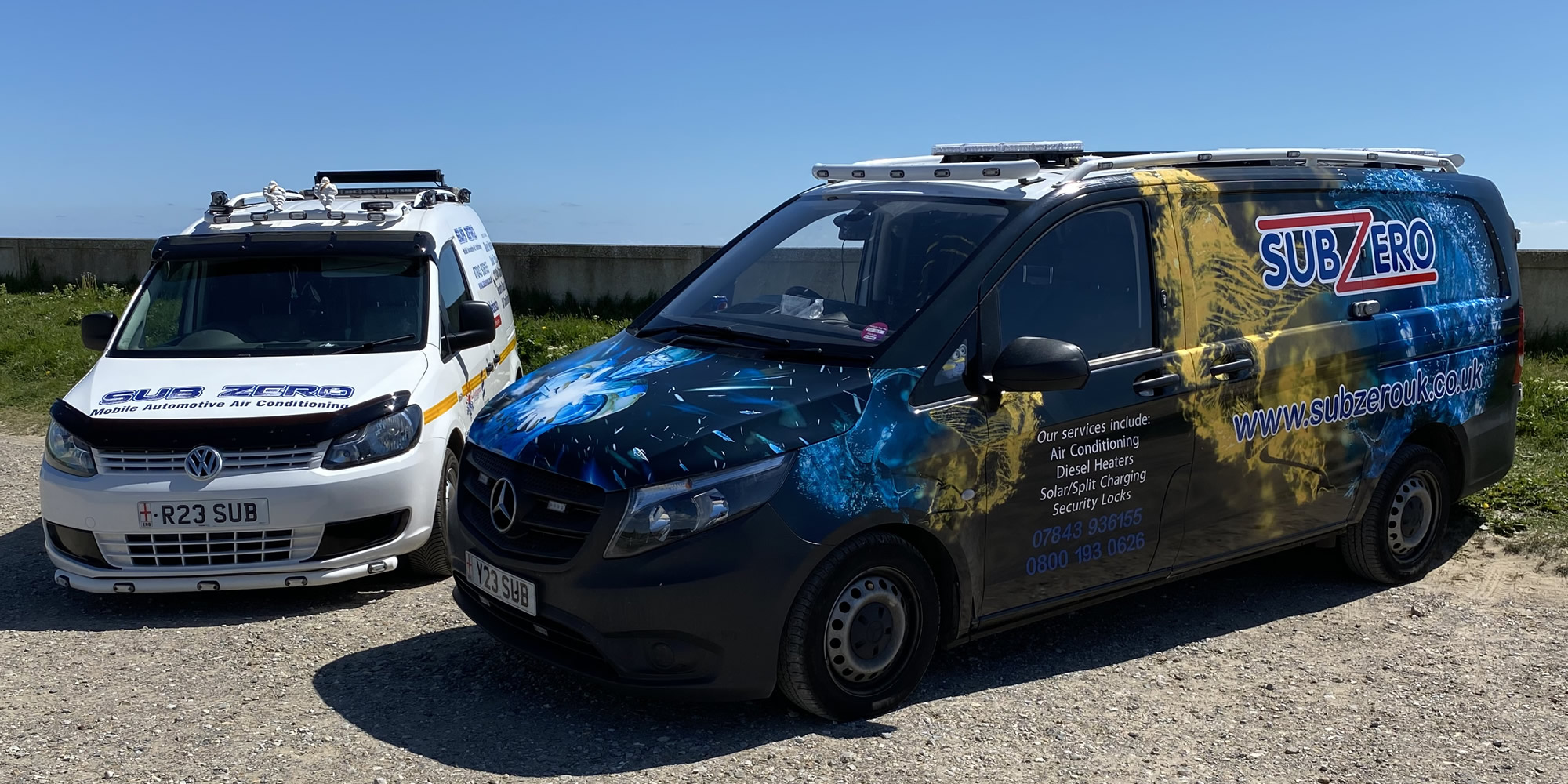 Sub Zero Mobile Automotive Air Conditioning
Our aim is to keep the air conditioning system of your vehicle going as well as it was originaly designed to work. We service all types of cars including regular British, European, Japanese, American and Sports cars.
We are fast becoming Kent's leading R12 to RS24 mobile replacement specialist. We are based in Folkestone but cover the whole of Kent and also the surrounding areas of the M25.
We save you time and trouble by coming to your home or business with our specially equipped service van. We handle both older R12 refrigerant gas systems (pre-1992 approx) as well as all modern R134a refrigerant systems.
For the older R12 systems it is now impossible, due to environmental legislation, to offer this gas type. Our solution is to offer a true 'drop in' replacement to R12 known as RS24. This refrigerant solves the problem and considerable expense of having to completely retrofit your system to work with R134a refrigerant.
A variety of leak testing techniques are available at our disposal including high pressure testing using environmentally safe pure Nitrogen, Ultra Violet dye and an electronic refrigerant sniffer. We can apply these individually or if necessary collectively to ensure we find and cure any elusive leaks.
Access to specialist parts suppliers ensures we can locate the right part for your vehicle, usually within 72 hours